Iraq News Today. Read the latest Iraqi news, written by regional journalism, watch editorials and International headlines on major online newspapers of Iraq.
Newspapers
News online via internet
Broadcast through television and radio
Press Agency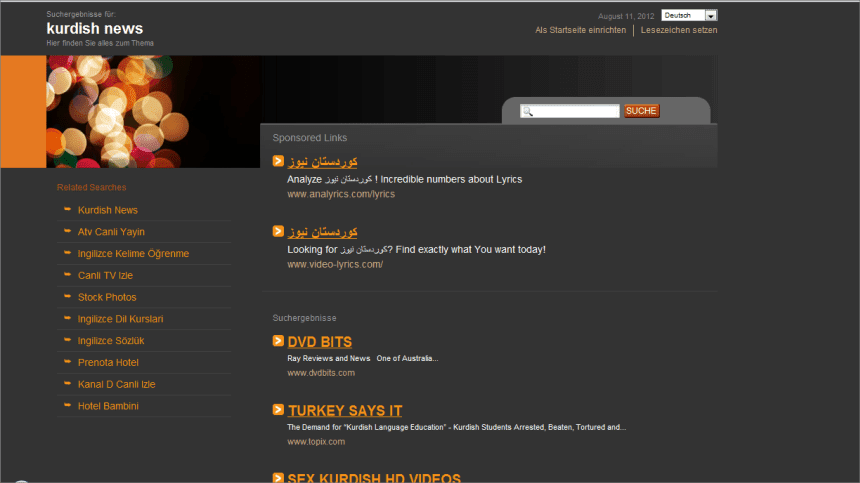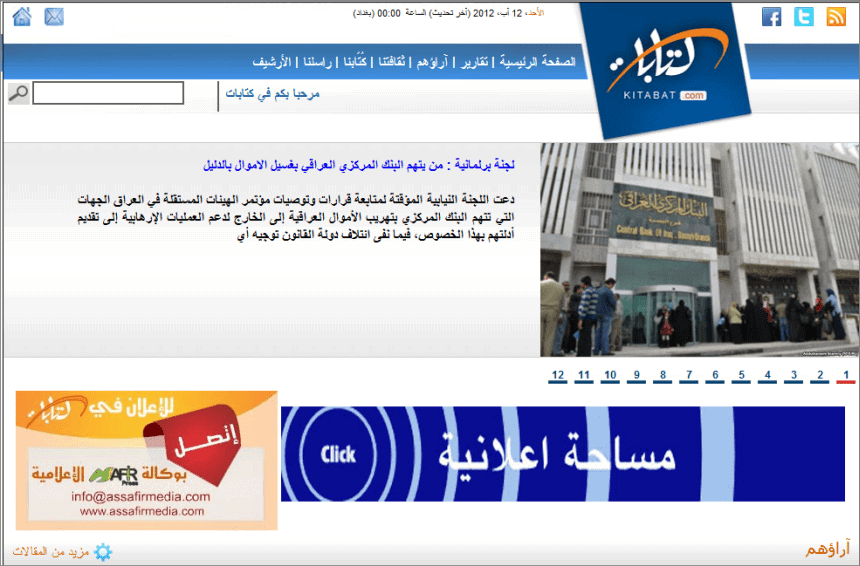 Press freedom in Iraq
The International Press Institute (IPI), a global network of editors, media executives and leading journalists for press freedom, today condemned the brutal climate of repression and censorship against media outlets in Iraq and called on authorities to immediately reverse blanket internet blackouts and forced closures of TV and radio stations.
There have been widespread reports of journalists being attacked, kidnapped, tear gassed, threatened and obstructed from carrying out their work, while media outlets have been raided and forced off air by government and unidentified militia groups, leading to what local press freedom groups have called the worst climate for media since the Iraq war in 2003.
"We are witnessing unprecedented levels of attacks against media in Iraq", Mustafa Nasser, president of the Press Freedom Advocacy Association in Iraq (PFAA), told IPI. "And the situation is getting worse."
On November 12, the Iraqi Communications and Media Commission (CMC) ordered the closure of 12 different local and international Arabic radio and TV stations, which were accused of violating licence regulations and "publishing content inciting violence" during coverage of demonstrations.
Meanwhile, internet access has been blocked in parts of the country for weeks, making it difficult for journalists to gather and disseminate news. Authorities have also begun to police posts on social media websites and jail critics, further worsening the climate for freedom of expression.
"Authorities in Iraq are using every tool in the box to control media reporting and access to information on the current protests", IPI Director of Advocacy Ravi R. Prasad said. "We are seeing a brutal climate of repression and censorship against journalists reporting on demonstrations. Authorities must respect press freedom and stop attacking independent media."
Repressive climate
Over the last few weeks, dozens of media freedom violations have been reported by local media freedom groups. On November 26, government security forces stormed the Baghdad headquarters of Tigris TV and cut the station's broadcast.
The closure followed raids on Tigris and other TV stations by masked gunmen during previous waves of violence, which IPI documented at the time.
Also on November 26, a correspondent and cameraman for Tigris TV were reportedly beaten by riot police while covering demonstrations in Muthanna province. One suffered serious head injuries and was taken to hospital.
On November 17, Muhammad Al-Shamari, a reporter for the state-run Iraq News Agency, was kidnapped in the southern city of Al-Diwaniyah and was released 24 hours later.
The same day, the Baghdad office of Al-Arabi TV was fired at with rocket propelled grenades by unidentified individuals. Several journalists have also appeared on "kill lists" spread on social media.
From IPI