Iran News Today. Read the latest Irani news, written by regional journalism, watch editorials and International headlines on major online newspapers of Iran
Newspapers
News online via internet
Press Agency
Broadcast through television and radio

Abrar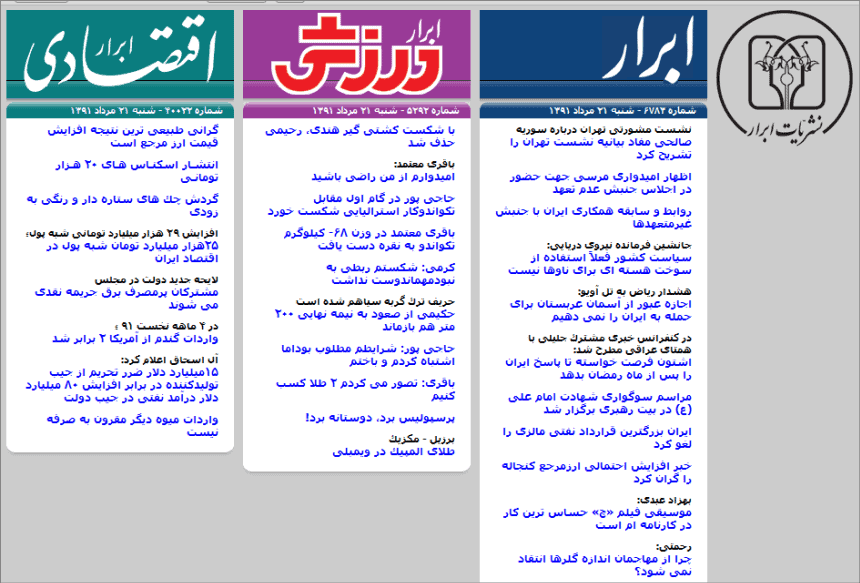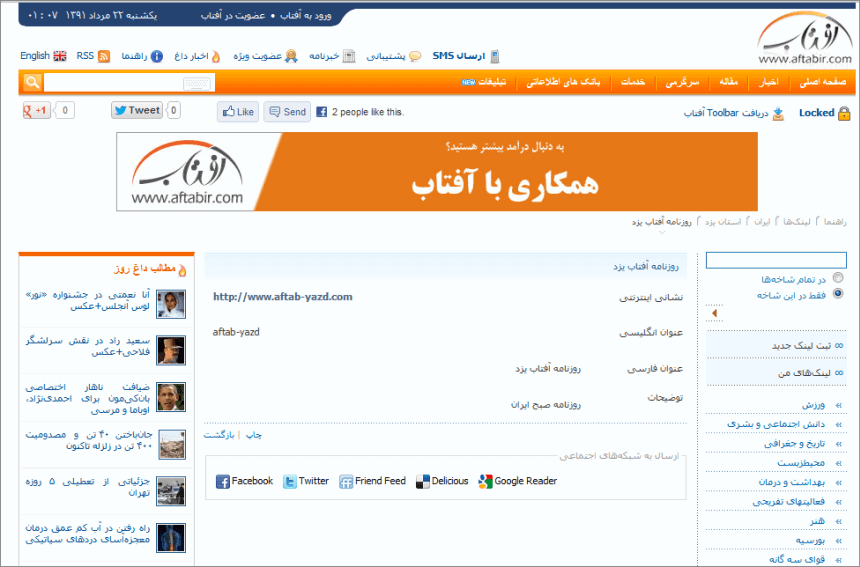 Donyaye eqtesad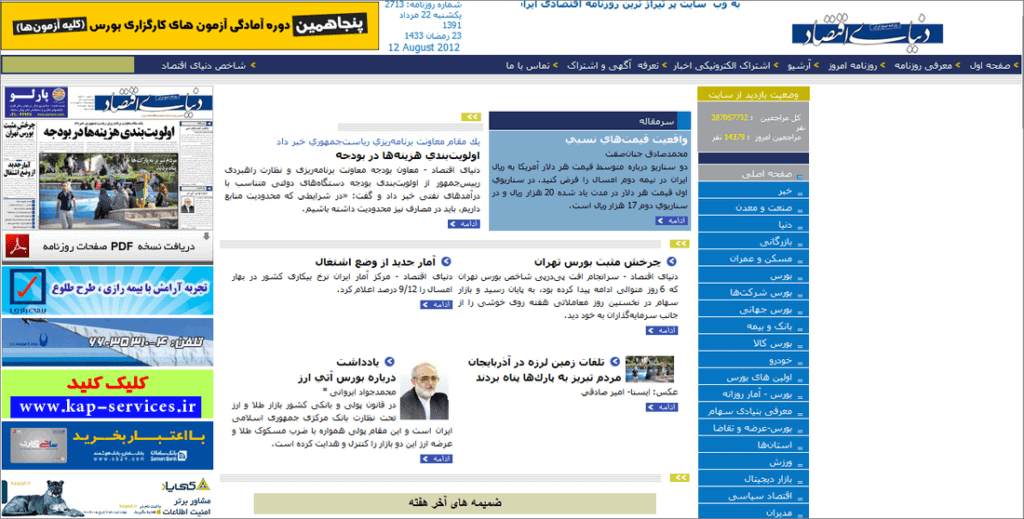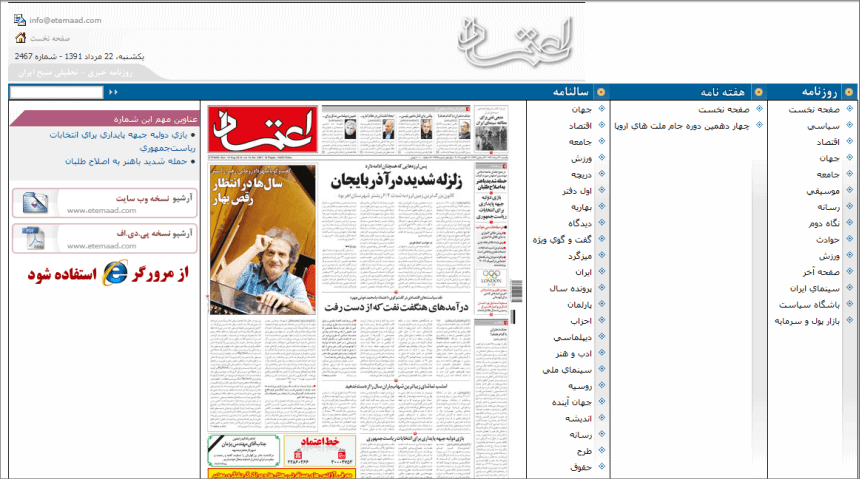 Censorship in Iran
Censorship in Iran was ranked among the world's most extreme in 2020. Reporters Without Borders ranked Iran 173 out of 180 countries in the World Press Freedom Index, which ranks countries from 1 to 180 based on the level of freedom of the press. Reporters Without Borders described Iran as "one of the world's five biggest prisons for media personnel" in the 40 years since the revolution. In the Freedom House Index, Iran scored low on political rights and civil liberties and has been classified as 'not free.'
Iran has strict regulations when it comes to internet censorship. The Iranian government and the Islamic Revolutionary Guard Corps persistently block social media, such as Facebook and Twitter, as well as many popular websites such as Blogger, HBO, YouTube, and Netflix. Despite the state-wide ban, some Iranian politicians use social networks to communicate with their followers, including Twitter and Facebook.
Internet censorship in Iran and the NIN function similarly to the Great Firewall of China. Stricter monitoring and the National Information Network (NIN) were unveiled during the 2019 Iranian protests. These restrictions made it more difficult for videos of unrest in Iran to be posted or viewed on social media.
After YouTube was blocked in Iran, the Aparat website was founded as an Iranian video-sharing platform. In 2020, Aparat's CEO was sentenced to 10 years in prison due to the activity of one of the platform's users. Millions of Iranians stay connected on social media despite the government's restrictions by using proxies or virtual private networks (VPNs), which hide the location of a user.
On November 17, 2019, in response to fuel protests, the country shut down nearly all internet access.This reduced internet traffic down to 5% of ordinary levels.
From Wikipedia