Curacao News Today. Find breaking news, multimedia, reviews, business, sports, movies, travel books, jobs, education, real estate, cars and more from online newspapers.

Curacao Chronicle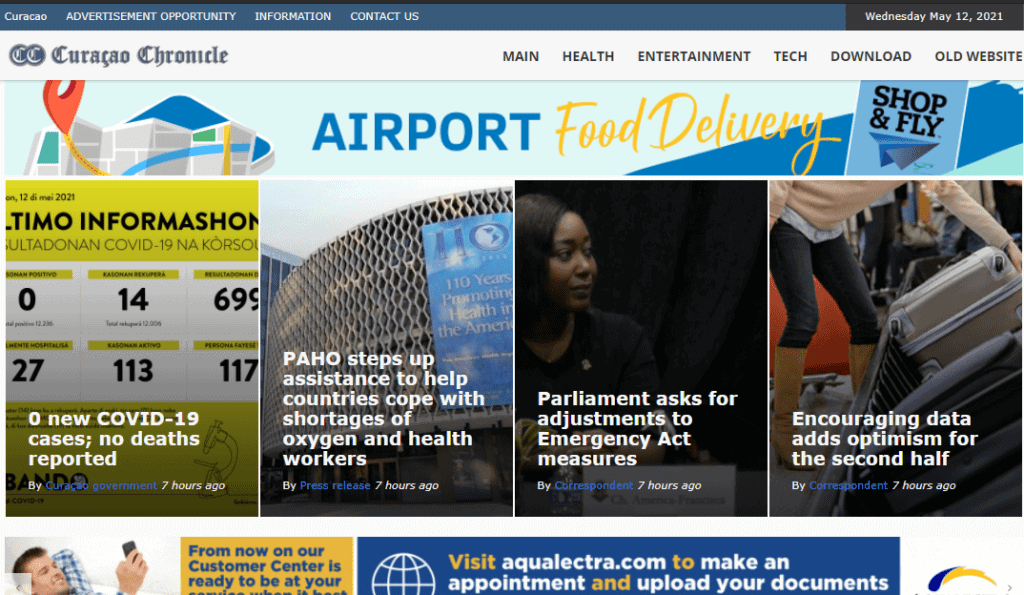 Bohimio – Curacao News Today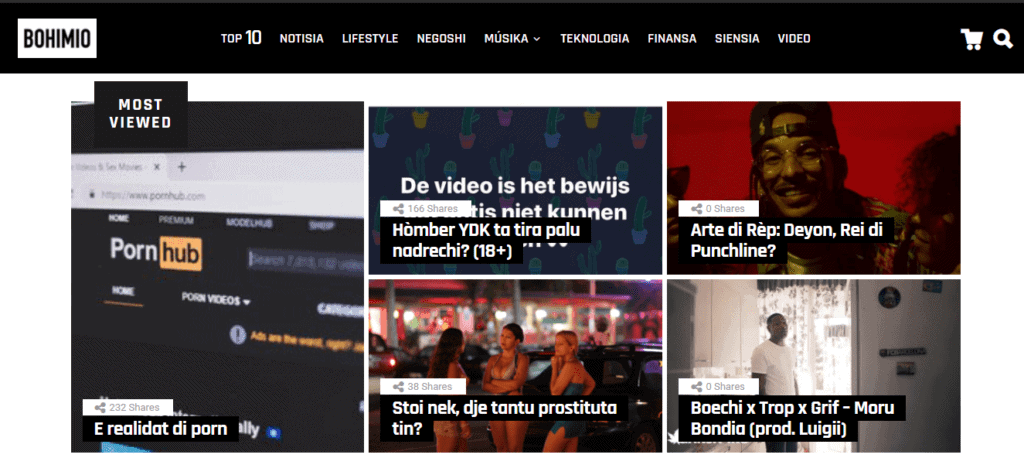 Extra – Curacao News Today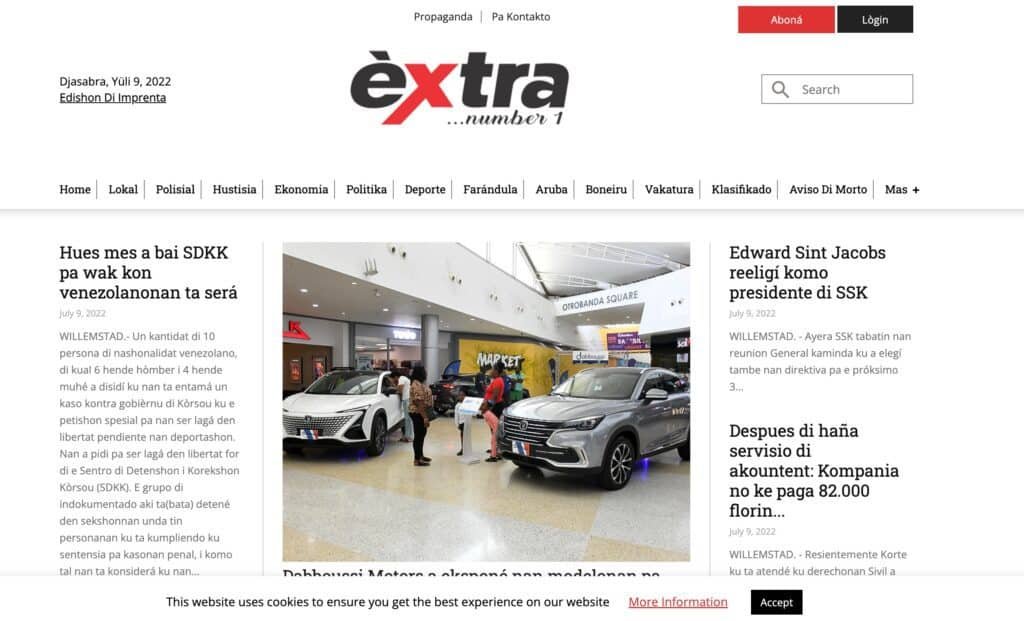 Noticias Curazao
General Information
Curacao is in the southwestern Caribbean, at latitude 12' north and longitude 68' west. The island is just 60 km (35 miles) north of South America. It is about 2 ½ hours by air from Miami.
Size
472 square kilometers (180 square miles); 62 kilometers long, 5 to 14 kilometers wide.
Population
141.000 inhabitants. Willemstad is the island's capital.
Government
Curacao is an autonomous part of the Dutch Kingdom. Locals are Dutch nationals and carry European Union passports. (for more information on our government and its services please see our Government page)
Religions
Curacao has a well-earned reputation for religious and ethnic harmony. Catholics, Protestants, Jews, Muslims, Christians and Mormons all have their own houses of worship and practice their religion freely. Over 60% of the population is catholic, largely people of African descent. The small Jewish and Dutch Protestant communities have considerable influence.
Climate
Located in the tropics, just 12'north of the Equator, Curacao has a warm climate year round. The average temperature is about 17' C (in the mid-80s F). Cooling trade winds blow constantly from the east picking up in the spring months. The rainy season, October to February, is usually marked by short, occasional showers, mostly at night, and continued sunny weather by day. Total annual rainfall averages only 570 mm (22 inches). Curacao is outside the hurricane belt; only three hurricanes have come near the island this century. Occasionally, a tropical storm brewing elsewhere in the Caribbean can cause uncharacteristically cloudy weather for a day or two.
From Curacao Chronicle
Curacao Newspapers and News Media – 2022
Curacao News Today – Noticias Today