Aruba News Today. Find breaking news, multimedia, reviews, business, sports, movies, travel books, jobs, education, real estate, cars and more from online newspapers.
AWEMainta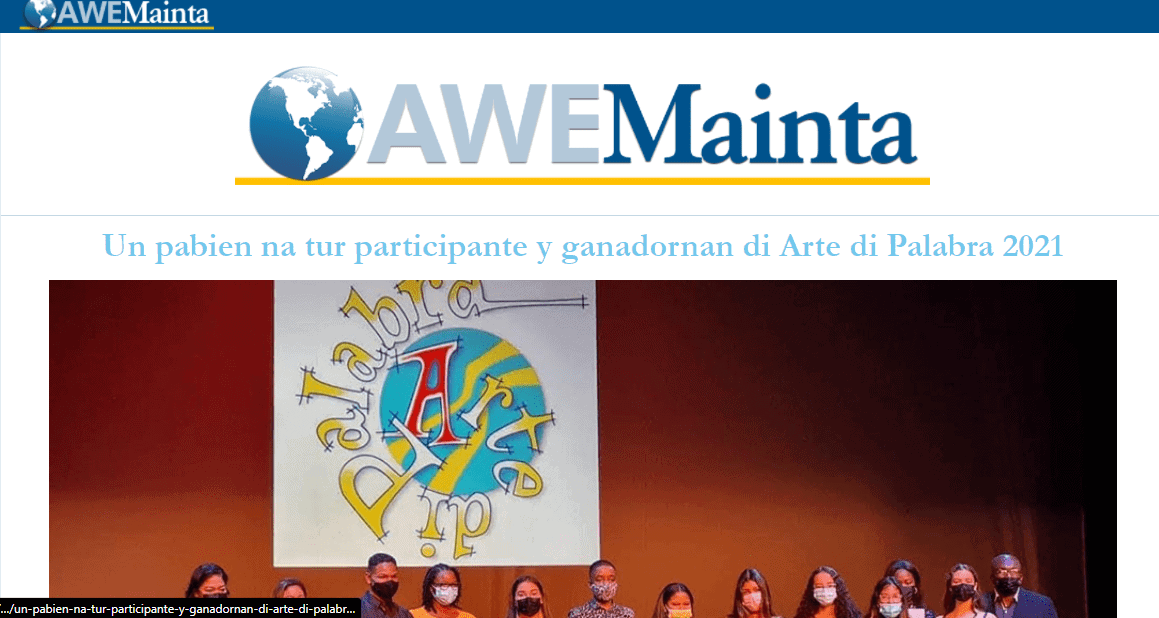 Bondia – Aruba News Today

Aruba Governance
Aruba Newspapers and News Media – 2022
Aruba
Aruba is an island and a constituent country of the Kingdom of the Netherlands in the mid-south of the Caribbean Sea, about 29 kilometres (18 mi) north of the Venezuelan peninsula of Paraguaná and 80 kilometres (50 mi) northwest of Curaçao.
It measures 32 kilometres (20 mi) long from its northwestern to its southeastern end and 10 kilometres (6 mi) across at its widest point. Together with Bonaire and Curaçao, Aruba forms a group referred to as the ABC islands.
Collectively, these and the other three Dutch substantial islands in the Caribbean are often called the Dutch Caribbean, of which Aruba has about one-third of the population.
Aruba is one of the four countries that form the Kingdom of the Netherlands, along with the Netherlands, Curaçao, and Sint Maarten; the citizens of these countries are all Dutch nationals.
Aruba has no administrative subdivisions, but, for census purposes, is divided into eight regions. Its capital is Oranjestad.
Unlike much of the Caribbean region, Aruba has a dry climate and an arid or desert, cactus-strewn landscape.
This climate has helped tourism as visitors to the island can reliably expect warm, sunny clear skies year-round.

Its land covers 179 km2 (69.1 sq mi) and is quite densely populated, by 101,484 inhabitants, as of the 2010 Census.
It is south of the typical latitudes of hurricanes, but was affected by two in their early stages in late 2020.
From Wikipedia.
Aruba profile – Media
Aruba observes freedom of the press, as guaranteed under Dutch law. The mostly widely read newspapers are in the Papiamento language.
There are two commercial TV stations. A cable TV subscription service provides access to foreign channels and there are a wide range of commercial radio stations available.
There were 93,969 internet users by December 2014. (Internetworldstats.com)
Radio
Radio Kelkboom
Hit 94
Magic 96.5
Canal 90
Awe Mainta – Papiamento-language
Diario Aruba – Papiamento-language
Bon Dia
The Morning News – English-language
Aruba Today – English-language
ATV
Tele Aruba.
From BBC
Aruba News Today – noticias-today.com