Cape Verde News Today. Get the latest news, media, comments, business, sports, movies, travel books, jobs, education, real estate, cars and more online journals.
Jornal Horizonte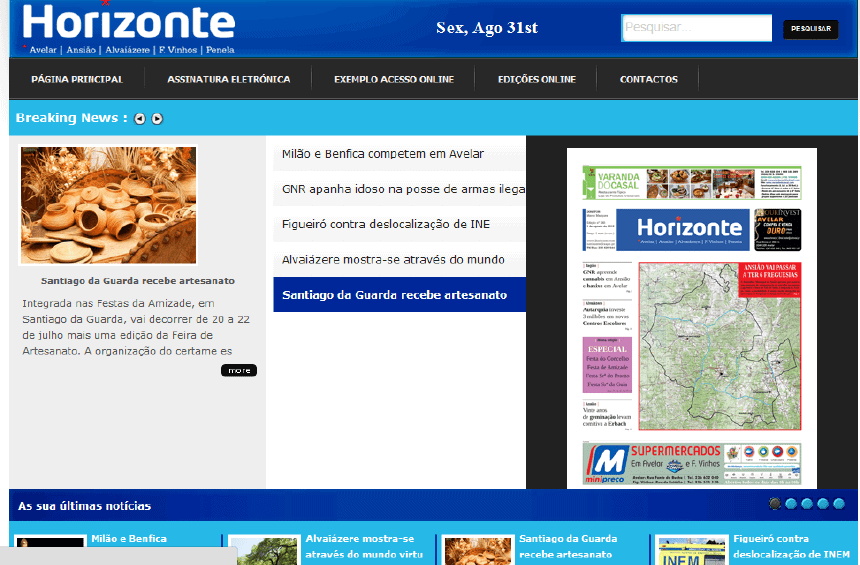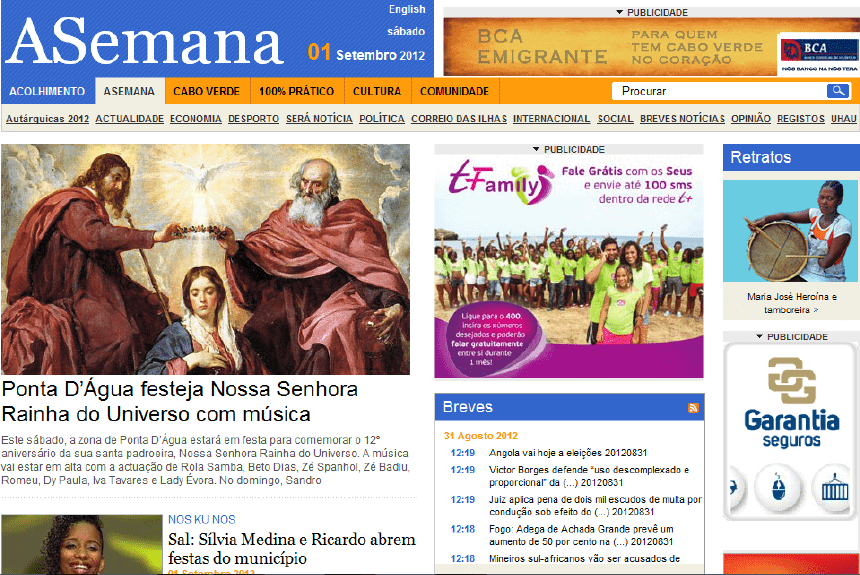 Latest Local and World News in Cape Verde
Print
Horizonte is a daily newspaper. The government-run Novo Jornal-Cabo Verde is published twice weekly. Weekly periodicals include A Semana, Expresso das Ilhas, Jornal Horizonte, Terra Nova and A Nação, founded in 2007 , many of these national level newspaper sites are also available online (some with subscription).
Regional newspapers includes Jornal O Cidadão (São Vicente), Artiletra (São Vicente), a bi-monthly newspaper/periodical, Jornal de São Nicolau and Oceanpress (Sal). Newspapers are written in the official language, Portuguese.
Some such as A Semana and Jornal Horizonte has some articles written in Cape Verdean Creole. Newspapers, especially online are also written in English, some newsstands offers English language papers and rarely French especially at touristic areas of the islands of Sal and Boa Vista.
The first English language papers were first written in the late-19th century but were rarely common, most of them were available in Mindelo, São VIcente which were one of the most coal refueling stopovers in West Africa. Online, recently some articles on A Semana is also available in English.
There are also online national level newspapers and news sources, sports-oriented news sources available includes Criolosport and recently Sports Mídia.
Others including the airline magazine of TACV Fragata.
From Wikipedia